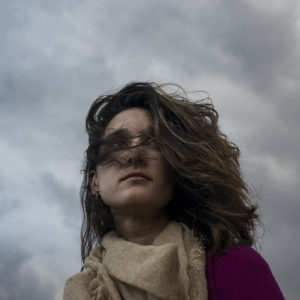 Her work searches for the vulnerable, capturing a kind of emotional nudity.  It challenges conceptions of identity, breaking down barriers of race and class in search of what it means to be human.
David Yaffe  Author of Reckless Daughter: A Portrait of Joni Mitchell
---
Natalie Camou is currently working as a producer with Blue Chalk Media. She is a recent graduate from the photography master's program at the S.I. Newhouse School of Public Communications, Syracuse University, where her film Her Lips was awarded the 2015 International European Film Festival prize for Best Director and Photography. Winning this award inspired Natalie to elevate her filmmaking. Her thesis film Tereza, currently in the festival circuit, addresses issues of domestic violence and the courage needed to break abusive cycles. Natalie's Mexican heritage and experiences growing up in a mobile home park with her young single mother continually shape her approach to narrative filmmaking.
---
Available for assignments in photography, film, or production.   contact@nataliecamou.com        (619) 277-8192